AquaGuard Pool Patrol
Whether you are looking for completely hands-free service for your subdivision or residential swimming pool, or if you need experts to build your dream pool or renovate an existing pool, AquaGuard Pool Patrol can help with all your pool needs.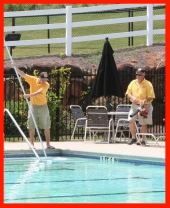 AquaGuard provides Certified Pool Operators and total maintenance service for:
- Subdivisions
- Home Owners Associations
- Residential
- Health Clubs
- Camps
- Commercial Facilities
- County/City Pools
AquaGuard can also build a custom pool to your design or renovate an existing pool using the latest technologies. Contact us for more information at 770-425-6975.